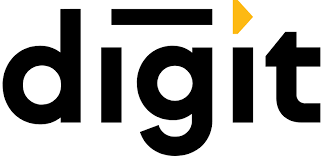 Go Digit General Insurance Limited
Job Overview
Process : Inbound Customer Care.
Exp: 0 to 3yrs CTC : Between 3 to 3.4 LPA with variable 15 % of annual CTC.
Working Hours: 9.5 hrs ( including 1 hr break )
Working Days : 6 days working rotational shift & 1 rotational off
Job description
Answering or making calls to clients to learn about and address their needs, complaints, or other issues with products or services.
Responding efficiently and accurately to callers, explaining possible solutions, and ensuring that clients feel supported and valued.
Engaging in active listening with callers, confirming or clarifying information and diffusing angry clients, as needed.
Building lasting relationships with clients and other call centre team members based on trust and reliability.
Utilizing software, databases, scripts, and tools appropriately.
Understanding and striving to meet or exceed call centre metrics while providing excellent consistent customer service. Taking part in training and other learning opportunities to expand knowledge of company and position.
Adhering to all company policies and procedures
Looking for candidates who have – Excellent Verbal and Written communication Skills. ( ENGLISH AND HINDI: MANDATORY) Preferable experience in Voice Process Willing to work in rotational shift
Kindly note, it is 6 days working and NO cab facility.
Job Features
Job Category
BPO/Customer Support