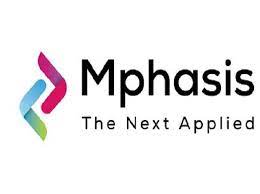 Job Description: Customer Support Representative
Summary: Under the supervision of the Customer Support Supervisor, the Customer Support Representative is responsible for answering calls from our clients' medical provider network and Clients' enrolled members. The Customer Support Specialist will provide timely and accurate responses in a professional and courteous manner utilizing defined processes and guidelines. This position also assists with various internal tasks that ensure a high level of overall client satisfaction.
Essential Functions:
• Responds to provider and member phone inquiries in a timely manner provides accurate responses in a professional and courteous manner
• Research inquiries using appropriate team members and Applications as resources
• Assists team with providing claim or Plan status for client inquiries
• Upon Customer request, modify or add details to the Plan in the Application.
• Follows up with provider and member calls to obtain further information internal departments may request, as needed
• Ensures that HIPAA guidelines are followed in every communication with providers, clients or staff.
Additional Functions:
• Communicates clearly and concisely, with sensitivity to the needs of others
• Maintains the confidentiality of all company procedures, results, and information about participants, clients, providers and employees
• Maintains courteous, helpful and professional behavior on the job; displays a willingness and ability to be responsive in a warm and caring manner to all customer groups. Consistently cooperates and supports organization in problem solving issue
• Establishes and maintains effective working relationships with co-workers
• Follows all Policies and Procedures and HIPAA regulations
• Participates in any recommended or required training sessions
• Maintains a safe working environment
Knowledge, Skills and Abilities Required:
• International voice experience required
• Educational requirements include a High School Diploma or GED equivalent
• Prior customer service experience is required (Inbound or Outbound Calls). Two (2) years of professional work experience in international call center is strongly preferred
• General knowledge of medical terminology preferred
• Knowledge and experience using current computer technology
• Working knowledge of Excel and Word
• Skilled in establishing and maintaining effective working relationships with clients, and staff at all levels
• Skilled in problem resolution; recommends suggestions to increase accuracy and/or efficiency
• Ability to work independently with minimal supervision
• Ability to communicate professionally, clearly and effectively, verbally and in writing
• Ability to prioritize effectively
• Ability to multitask
Physical Demands & Other Requirements:
• Should be able to work as per the break timings allocated by the supervisor
• Should be ready to work in any shift based in business requirements.
• Remains stationary for extended periods of time
• Visual acuity to perform activities such as identifying, inputting and analyzing data on a computer terminal and/or in hard copy
Skills
PRIMARY COMPETENCY : Healthcare PRIMARY SKILL : Healthcare-Contact Center PRIMARY SKILL PERCENTAGE : 100
Job Features
Job Category
BPO/Customer Support